LES DIX PREMIÈRES COMPAGNIES MARITIMES AU DÉBUT 2020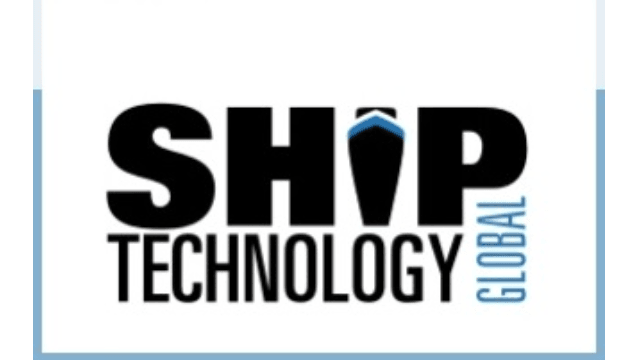 Le ralentissement des commandes de fabrication et d'exportation dans le monde a entraîné une croissance modérée du commerce de conteneurs en 2019, tandis que la pandémie de Covid-19 a encore eu un impact sur la demande mondiale en 2020. Ship Technology répertorie les dix plus grandes compagnies de transport maritime en fonction de leur capacité totale en EVP (équivalent vingt pieds) en 2019.
Les plus grandes compagnies maritimes: Top 10 par capacité en TEU/EVP
1. P. Moller–Maersk – 4.1m TEU
2. Mediterranean Shipping Company – 3.8m TEU
3. COSCO Shipping Lines – 3.1mTEU
4. CMA CGM Group – 2.7m TEU
5. Hapag-Lloyd – 1.7m TEU
6. Ocean Network Express – 1.5m TEU7. Evergreen Line – 1.2m TEU
8. Orient Overseas Container Line – 733,580 TEU
9. HMM – 728,416 TEU
10. Yang Ming – 616,000 TEU

1. A.P. Moller-Maersk – 4.1m TEU
A.P. Moller-Maersk is the world's largest integrated shipping company with a total capacity of 4.1m TEU. It operates a fleet of 708 vessels including 307 own container vessels and 401 chartered container vessels as of December 2019.
The danish company also plans to add a total of 11 401m-long container ships with 19,630 TEU capacity to its fleet by 2021. The new ships will be the largest container vessels in the Maersk fleet. Two 18,500 TEU Triple-E vessels and seven Baltic feeder vessels will also join the Maersk fleet.
The company operates diverse business segments, including the ocean, logistics, terminals and towage, manufacturing and others. The company's digital container logistics platform TradeLens serves 98 directly integrated ports and terminals.

2. Mediterranean Shipping Company (MSC) – 3.8m TEU
Mediterranean Shipping Company's (MSC) container ship fleet has a total intake capacity of 3.8m TEU. The company operates a fleet of 560 cargo vessels, carrying 21m TEUs annually.
MSC has a network of 493 offices and employs 70,000 people across 155 countries, while its fleet calls at more than 500 ports worldwide.
The company operates a modern fleet comprising Gulsan Class vessels, a new class of sustainable container ship, to minimise the environmental impact. The vessel design offers the lowest carbon footprint at 7.49gm of CO₂ emissions to move 1t of cargo to one nautical mile.

3. China Ocean Shipping Company (COSCO) Shipping Lines – 3.1mTEU
China Ocean Shipping Company (COSCO) Shipping Lines, a fully owned subsidiary of China's state-owned shipping giant COSCO SHIPPING Holding, operates 507 container vessels with a combined capacity of approximately 3.1m TEU.
COSCO's fleet serves 401 international and domestic shipping routes and calls in 356 ports in 105 countries. The company operates a total of 235 corporate offices, including 97 domestic and 138 international offices.
COSCO SHIPPING Holding has stake in 59 terminals worldwide, including 51 containers terminals. The annual throughput of its container terminals is approximately 126.8m TEU, making it the world's leading ports operator.

4. CMA CGM Group – 2.7m TEU
French container shipping company CMA CGM Group operates a fleet of 502 container vessels with a total capacity of 2.7m TEU.
The company inducted a 23,000 TEU container ship, CMA CGM JACQUES SAADE, named after its founder, Jacques Saadé, in September 2020. It is the first of nine vessels ordered by the company. JACQUES SAADE is the largest LNG-powered container ship in the world.
CMA CGM Group employs 110,000 people in 160 countries, and serves 420 commercial ports ensuring coverage to more than 80% of the ports worldwide.

5. Hapag-Lloyd – 1.7m TEU
German container shipping line Hapag-Lloyd operates a fleet of 248 vessels with a combined capacity of approximately 1.7m TEU. The company has a 7% market share of the total capacity of the global container ship fleet.
Hapag-Lloyd has ordered 77 container ships with a total of approximately 0.8m TEU transport capacity in 2019. The new vessels will be able to transport various types of cargo such as oversized, and dangerous goods. Headquartered in Hamburg, the shipping line employs more than 13,000 personnel, and operates 392 sales offices in 129 countries worldwide.

6. Ocean Network Express (ONE) – 1.5m TEU
Ocean Network Express (ONE) operates a fleet of 224 vessels with the combined capacity of 1.5m TEU, making it the world's sixth-largest container carrier.
ONE was established through the liner service integrations of Mitsui O.S.K. Lines (MOL), Kawasaki Kisen Kaisha (K-Line) and Nippon Yusen Kaisha (NYK) in July 2017.
Headquartered in Singapore, the company employs 8,000 people worldwide and offers more than 130 services each week with coverage across 120 countries.

7. Evergreen Line – 1.2m TEUEvergreen Line is a group of container shipping companies comprising Evergreen Marine Corp. (Taiwan), Italia Marittima, Evergreen Marine (UK), Evergreen Marine (Hong Kong) and Evergreen Marine (Singapore).
The companies operate 333 vessels with a combined capacity of 1.2m TEU. Evergreen has built and chartered 20 12,000 TEU F-type vessels to reduce fuel consumption and greenhouse gas emissions. It ordered ten 23,000 TEU and four 1,800 TEU container vessels in 2019.
Evergreen Line employs more than 6,700 personnel and serves over 315 locations in Asia, America, Europe, the Middle East, Australia and Africa.

8. Orient Overseas Container Line – 733,580 TEU
OOCL is a Hong Kong-based integrated shipping company, specialised in refrigerated cargo. The OOCL fleet includes 104 vessels with a combined capacity of 733,520 TEU as of December 2019.
The average size of the OOCL fleet was 8,915 TEU, while the average age of its vessels was 9.77 years as of December 2019.
The company had not ordered new ships in 2019. However, it placed an order for five 23,000 TEU container ships in March 2020, which are expected to be delivered by 2023.
OOCL is a fully integrated logistics and containerized transportation services provider with operations across Asia, Europe, the Americas, Africa and Australasia.

9. HMM – 728,416 TEU
HMM operates a fleet of 110 container vessels with a combined capacity of 728,416 TEU. It is the biggest Korean national containers carrier. The company has three container terminals.The company inducting a modern fleet of 12 24,000 TEU and eight 16,000 TEU container vessels equipped with latest smart ship solutions. Delivered between April and September 2020, the 24,000 TEU vessels are the largest container ships in the world. The 16,000 TEU vessels will enter service in 2021. Headquartered in Seoul, South Korea, HMM is a global shipping and logistics company with more than 60 sea routes and 100 ports. It is one of the top five carriers operational in the trans-Pacific trade route.

10. Yang Ming Marine Transport Corporation (Yang Ming) – 616,000 TEUTaiwanese container shipping company Yang Ming Marine Transport Corporation (Yang Ming) operates a fleet of 95 vessels with a combined capacity of 616,000 TEU.The company started fleet optimisation by the addition of 14 11,000 TEU chartered vessels and 10 2,800 TEU self-owned newly built vessels in 2020. The new fleet with improved engine efficiency will improve the competitiveness of the company in the long-term. Yang Ming provides container transportation and bulk transportation services as well as terminal and logistics services. It offers scheduled container transportation service across Asia, Europe, America, and Australia.

Source : Ship Technology
LES DIX PREMIÈRES COMPAGNIES MARITIMES AU DÉBUT 2020
2020-10-23 12:45:00
hydros-alumni.org
https://hydros-alumni.org/medias/image/5657514085d288b9e20183.jpg
2020-10-23 19:28:48
2020-10-22 21:46:43
Yves-Noël Massac
Le ralentissement des commandes de fabrication et d'exportation dans le monde a entraîné une croissance modérée du commerce de conteneurs en 2019, tandis que la pandémie de Covid-19 a encore eu un impact sur la demande mondiale en 2020. Ship Technology répertorie les dix plus grandes compagnies de transport maritime en fonction de leur capacité totale en EVP (équivalent vingt pieds) en 2019.Les plus grandes compagnies maritimes: Top 10 par capacité en TEU/EVP1. P. Moller–Maersk – 4.1m TEU2. Mediterranean Shipping Company – 3.8m TEU3. COSCO Shipping Lines – 3.1mTEU4. CMA CGM Group – 2.7m TEU5. Hapag-Lloyd – 1.7m TEU6. Ocean Network Express – 1.5m TEU7. Evergreen Line – 1.2m TEU8. Orient Overseas Container Line – 733,580 TEU9. HMM – 728,416 TEU10. Yang Ming – 616,000 TEU1. A.P. Moller-Maersk – 4.1m TEUA.P. Moller-Maersk is the world's largest integrated shipping company with a total capacity of 4.1m TEU. It operates a fleet of 708 vessels including 307 own container vessels and 401 chartered container vessels as of December 2019.The danish company also plans to add a total of 11 401m-long container ships with 19,630 TEU capacity to its fleet by 2021. The new ships will be the largest container vessels in the Maersk fleet. Two 18,500 TEU Triple-E vessels and seven Baltic feeder vessels will also join the Maersk fleet.The company operates diverse business segments, including the ocean, logistics, terminals and towage, manufacturing and others. The company's digital container logistics platform TradeLens serves 98 directly integrated ports and terminals.2. Mediterranean Shipping Company (MSC) – 3.8m TEU Mediterranean Shipping Company's (MSC) container ship fleet has a total intake capacity of 3.8m TEU. The company operates a fleet of 560 cargo vessels, carrying 21m TEUs annually.MSC has a network of 493 offices and employs 70,000 people across 155 countries, while its fleet calls at more than 500 ports worldwide.The company operates a modern fleet comprising Gulsan Class vessels, a new class of sustainable container ship, to minimise the environmental impact. The vessel design offers the lowest carbon footprint at 7.49gm of CO₂ emissions to move 1t of cargo to one nautical mile.3. China Ocean Shipping Company (COSCO) Shipping Lines – 3.1mTEU China Ocean Shipping Company (COSCO) Shipping Lines, a fully owned subsidiary of China's state-owned shipping giant COSCO SHIPPING Holding, operates 507 container vessels with a combined capacity of approximately 3.1m TEU.COSCO's fleet serves 401 international and domestic shipping routes and calls in 356 ports in 105 countries. The company operates a total of 235 corporate offices, including 97 domestic and 138 international offices.COSCO SHIPPING Holding has stake in 59 terminals worldwide, including 51 containers terminals. The annual throughput of its container terminals is approximately 126.8m TEU, making it the world's leading ports operator.4. CMA CGM Group – 2.7m TEU French container shipping company CMA CGM Group operates a fleet of 502 container vessels with a total capacity of 2.7m TEU.The company inducted a 23,000 TEU container ship, CMA CGM JACQUES SAADE, named after its founder, Jacques Saadé, in September 2020. It is the first of nine vessels ordered by the company. JACQUES SAADE is the largest LNG-powered container ship in the world.CMA CGM Group employs 110,000 people in 160 countries, and serves 420 commercial ports ensuring coverage to more than 80% of the ports worldwide.5. Hapag-Lloyd – 1.7m TEU German container shipping line Hapag-Lloyd operates a fleet of 248 vessels with a combined capacity of approximately 1.7m TEU. The company has a 7% market share of the total capacity of the global container ship fleet.Hapag-Lloyd has ordered 77 container ships with a total of approximately 0.8m TEU transport capacity in 2019. The new vessels will be able to transport various types of cargo such as oversized, and dangerous goods. Headquartered in Hamburg, the shipping line employs more than 13,000 personnel, and operates 392 sales offices in 129 countries worldwide.6. Ocean Network Express (ONE) – 1.5m TEU Ocean Network Express (ONE) operates a fleet of 224 vessels with the combined capacity of 1.5m TEU, making it the world's sixth-largest container carrier.ONE was established through the liner service integrations of Mitsui O.S.K. Lines (MOL), Kawasaki Kisen Kaisha (K-Line) and Nippon Yusen Kaisha (NYK) in July 2017.Headquartered in Singapore, the company employs 8,000 people worldwide and offers more than 130 services each week with coverage across 120 countries.7. Evergreen Line – 1.2m TEUEvergreen Line is a group of container shipping companies comprising Evergreen Marine Corp. (Taiwan), Italia Marittima, Evergreen Marine (UK), Evergreen Marine (Hong Kong) and Evergreen Marine (Singapore).The companies operate 333 vessels with a combined capacity of 1.2m TEU. Evergreen has built and chartered 20 12,000 TEU F-type vessels to reduce fuel consumption and greenhouse gas emissions. It ordered ten 23,000 TEU and four 1,800 TEU container vessels in 2019.Evergreen Line employs more than 6,700 personnel and serves over 315 locations in Asia, America, Europe, the Middle East, Australia and Africa.8. Orient Overseas Container Line – 733,580 TEU OOCL is a Hong Kong-based integrated shipping company, specialised in refrigerated cargo. The OOCL fleet includes 104 vessels with a combined capacity of 733,520 TEU as of December 2019.The average size of the OOCL fleet was 8,915 TEU, while the average age of its vessels was 9.77 years as of December 2019.The company had not ordered new ships in 2019. However, it placed an order for five 23,000 TEU container ships in March 2020, which are expected to be delivered by 2023.OOCL is a fully integrated logistics and containerized transportation services provider with operations across Asia, Europe, the Americas, Africa and Australasia.9. HMM – 728,416 TEU HMM operates a fleet of 110 container vessels with a combined capacity of 728,416 TEU. It is the biggest Korean national containers carrier. The company has three container terminals.The company inducting a modern fleet of 12 24,000 TEU and eight 16,000 TEU container vessels equipped with latest smart ship solutions. Delivered between April and September 2020, the 24,000 TEU vessels are the largest container ships in the world. The 16,000 TEU vessels will enter service in 2021. Headquartered in Seoul, South Korea, HMM is a global shipping and logistics company with more than 60 sea routes and 100 ports. It is one of the top five carriers operational in the trans-Pacific trade route.10. Yang Ming Marine Transport Corporation (Yang Ming) – 616,000 TEUTaiwanese container shipping company Yang Ming Marine Transport Corporation (Yang Ming) operates a fleet of 95 vessels with a combined capacity of 616,000 TEU.The company started fleet optimisation by the addition of 14 11,000 TEU chartered vessels and 10 2,800 TEU self-owned newly built vessels in 2020. The new fleet with improved engine efficiency will improve the competitiveness of the company in the long-term. Yang Ming provides container transportation and bulk transportation services as well as terminal and logistics services. It offers scheduled container transportation service across Asia, Europe, America, and Australia.Source : Ship Technology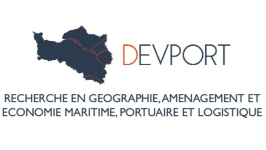 https://hydros-alumni.org/medias/image/thumbnail_8359059035fbaa85acc018.jpg
Veuillez vous connecter pour lire ou ajouter un commentaire